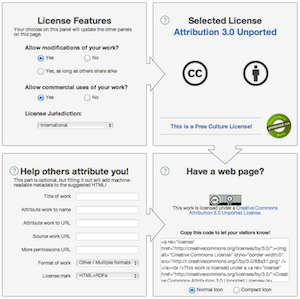 Creative Commons (CC) helps you share your knowledge & creativity with the world.
Since you own the copyright to your work (unless you have transferred copyright to another party), CC copyright licenses are a simple, standardized way to give others permission to share and use your work without having to ask permission -- on conditions of your choice.
Simply choose which license you prefer and mark your work which license you've chosen.
Creative Commons' license choosing tool can help you select the right license: